About the Auditor
Ben J. Benoit
Riverside County Auditor-Controller
Ben J. Benoit is a lifelong resident of California. After Growing up in the Coachella Valley, Ben J. Benoit moved to the previously Unincorporated area of Wildomar in Southwest Riverside County in 2006.  A small business owner, Ben joined the Wildomar Chamber and Rotary club.
Ben served as a Planning Commission before he was elected to the City Council in 2010. In 2012, Ben was unanimously elected by the Riverside County Mayors to represent all the Cities of Riverside County at the South Coast Air Quality Management District. During his three terms on City Council, Ben made it a priority to serve on financial committees and audit committees. Ben recognizes the importance of ensuring the financial health and accountability of taxpayer-supported entities.
As a former Mayor, Ben has experience balancing budgets and protecting taxpayer dollars. Ben was responsible for approving city and regional bodies' auditing contracts and reviewing auditing reports. He's also a former business owner who understands how difficult the business climate can be in California.
Ben was elected to serve as Riverside County's Auditor-Controller in 2022. He is a strong advocate for residents, taxpayers, and businesses.  Ben is committed to leading the Auditor-Controller's office with integrity and ensuring the department provides exceptional customer service.
Image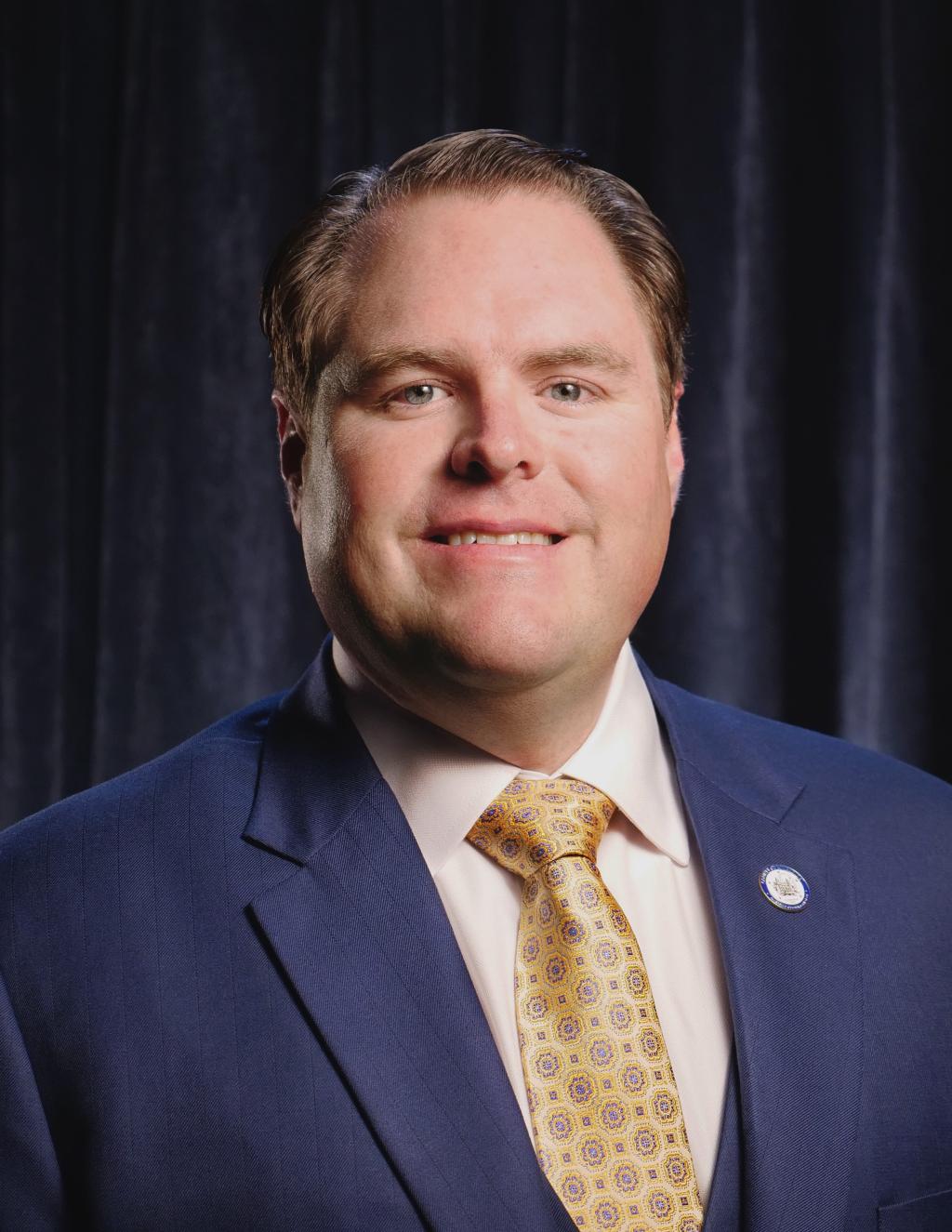 Executive Leadership Team
The Executive Leadership Team (ELT) of the Auditor-Controller's Office consists of the County Auditor-Controller, Assistant Auditor-Controller, Government Relations Officer, and four Division Deputies. The Executive Leadership Team plans and directs the strategic vision of the organization.
Governing Authority
Established under Government Code Sections 24000 et seq. and Government Code 26900 et seq. The Auditor-Controller is an Elected Official with a 4-year term. Subsequent to Government Code Section 26880 et seq. and Board of Supervisors Resolutions dated April 15, 1957 and June 17, 1957, the Auditor Controller's primary duty and responsibility is as chief accounting and disbursing officer of the County.
Mission Statement
Provide Riverside County with expert fiscal advice, oversite and performance of statutory duties with excellence, integrity, and innovation while embracing outstanding internal and external customer service to continuously improve county government.
Vision
Be a model for local governance with innovation, competence and responsible public servants committed to promoting fiscal oversight, integrity and diversity.
About the Auditor-Controller's Office
Auditor-Controller Responsibilities

The Riverside County Auditor-Controller is an independent, nonpartisan elected office established to provide accounting, audit, payroll, and property tax administration services to County government, cities, K-14 schools and special districts. The Auditor-Controller is the chief accounting and disbursement officer of the County. Riverside County is the fourth largest county in California and the eleventh largest in the United States.

The responsibilities of the Auditor-Controller are generally defined in the California Government Code. More specifically, the Auditor-Controller is responsible for budget control, issuing warrants (checks) for payments, recording receipts of revenues, payroll, accounting for assets and liabilities, accounts receivable/payable, long-term debt, and preparation of the County's financial statements. The key divisions include General Accounting, Payroll, Audits and Specialized Accounting, and Property Tax.

In auditing, the Auditor-Controller's Office performs biennial audits of all departments within the County jurisdiction of the Board of Supervisors, and per CA Government Code 25250. The Auditor-Controller is responsible for ensuring that mandatory audits are performed by internal staff or contracted certified public accountants. Examples of mandatory audits include Special Districts, Treasury, Fire, Probation, Social Services, Tax Collector, and Sheriff, to name a few.

The Auditor-Controller is also responsible for property tax administration. Specific duties include controlling the tax roll, calculating the tax and general obligation bond rates, accounting for property tax receipts, allocating property tax revenues to all taxing agencies, and reconciling with the tax collector. The Property Tax Division apportions (distributes) more than $3 Billion annually to approximately 350 participants, including cities, K-14 schools and special districts.

In Payroll, responsibilities include issuing 18,000 pay checks every other week grossing $50 million or $1.3 billion annually. This amount includes nearly $2 million in State taxes, $10 million in Federal taxes, and $6 million in CalPERS (pension plan) bi-weekly.

In the General Accounting, more than 500,000 payments are issued annually. All of these payments are reviewed before they are approved. Other key responsibilities in the General Accounting Division are cash management, budgetary control, vendor validation, year-end reporting, and the annual financial report involving extensive analyses and roll up of countywide financial transactions. The Comprehensive Annual Financial Report is validated by an outside independent CPA firm.